PhD Student
Fabio
Ferreira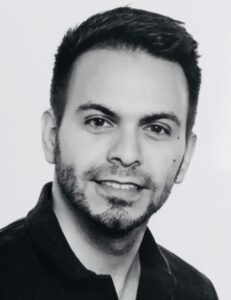 Postal address
Institut für Informatik
Albert-Ludwigs-Universität Freiburg
Sekretariat Hutter/Maschinelles Lernen
Georges-Köhler-Allee 074
79110 Freiburg, Germany
Fax
+49 761 203-74217
Office
Building 74, Room 00-013
About
In 2020 I joined the Machine Learning Lab as a PhD student under the supervision of Frank Hutter. Before that I joined the Stanford AI Lab for my master's thesis to work in Jeannette Bohg's IPRL group on robotic manipulation. As a student research assistant, I also worked at Tamim Asfour's H2T Lab with focus on robot perception. I hold a M. Sc. from KIT in CS/Machine Learning and am alumnus of the German National Academic Scholarship Foundation.
Research Interests
I am generally interested in learning to learn and meta-learning (learning algorithms). My current research focuses on generating learning environments (MDPs, image datasets, …) to devise performance surrogate models for efficient knowledge transfer.
Getting in touch with me for a student collaboration
If you are a very good student and interested in working with me on the above mentioned research interests, please feel free to reach out via e-mail. In order to assess a good fit, please answer the questions listed on this webpage. Also, if you have any nice material such as code, figures, paper summaries, work results or a paper in which you had major contributions in please attach them to your e-mail (if it's unclear from the context please denote what your exact contributions were in this/these material/s). If you have already concrete ideas about what you would like to do in your project, please do not hesitate to communicate them as well.
Publications
2022
On the Importance of Hyperparameters and Data Augmentation for Self-Supervised Learning Workshop
ICML Pre-training Workshop, 2022.
Zero-shot AutoML with Pretrained Models Inproceedings
In: International Conference on Machine Learning (ICML), 2022.
Learning Synthetic Environments and Reward Networks for Reinforcement Learning Inproceedings
In: 10th International Conference on Learning Representations (ICLR), OpenReview.net, 2022.
2021
MDP Playground: A Design and Debug Testbed for Reinforcement Learning Inproceedings
In: arXiv:1909.07750, 2021.
Learning Synthetic Environments for Reinforcement Learning with Evolution Strategies Journal Article
In: AAAI workshop on Meta-Learning Challenges, 2021.
2020
Winning Solutions and Post-Challenge Analyses of the ChaLearn AutoDL Challenge 2019 Journal Article
In: IEEE Transactions on Pattern Analysis and Machine Intelligence, vol. 43, no. 9, pp. 3108-3125, 2020.