PhD Student
Fabio
Ferreira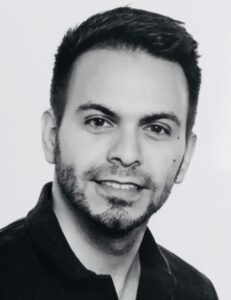 Postal address
Institut für Informatik
Albert-Ludwigs-Universität Freiburg
Sekretariat Hutter/Maschinelles Lernen
Georges-Köhler-Allee 074
79110 Freiburg, Germany
Fax
+49 761 203-74217
Office
Building 74, Room 00-014
About
In 2020 I joined the Machine Learning Lab as a PhD student under the supervision of Frank Hutter. Before that I joined the Stanford AI Lab for my master's thesis to work in Jeannette Bohg's IPRL group on robotic manipulation. As a student research assistant, I also worked at Tamim Asfour's H2T Lab with focus on robot perception. I hold a M. Sc. from KIT in CS/Machine Learning and am alumnus of the German National Academic Scholarship Foundation.
Research Interests
Meta-Learning
Self-supervised Learning
Transfer Learning
Student Supervision
Getting in touch
If you are a very good student and interested in working with me on the above mentioned research interests, please feel free to reach out via email. In order to assess a good fit, please answer the questions listed on this webpage. Also, if you have any nice material such as code, figures, paper summaries, work results or a paper in which you had major contributions in please attach them to your email.
Current project offerings:
Former project offerings
Publications
2023
MDP Playground: An Analysis and Debug Testbed for Reinforcement Learning Journal Article
In: Journal of Artificial Intelligence Research (JAIR), vol. 77, pp. 821-890, 2023.
Quick-Tune: Quickly Learning Which Pretrained Model to Finetune and How Online
2023, visited: 25.06.2023.
2022
On the Importance of Hyperparameters and Data Augmentation for Self-Supervised Learning Workshop
ICML Pre-training Workshop, 2022.
Zero-shot AutoML with Pretrained Models Inproceedings
In: International Conference on Machine Learning (ICML), 2022.
Learning Synthetic Environments and Reward Networks for Reinforcement Learning Inproceedings
In: 10th International Conference on Learning Representations (ICLR), OpenReview.net, 2022.
2021
MDP Playground: A Design and Debug Testbed for Reinforcement Learning Inproceedings
In: arXiv:1909.07750, 2021.
Learning Synthetic Environments for Reinforcement Learning with Evolution Strategies Journal Article
In: AAAI workshop on Meta-Learning Challenges, 2021.
2020
Winning Solutions and Post-Challenge Analyses of the ChaLearn AutoDL Challenge 2019 Journal Article
In: IEEE Transactions on Pattern Analysis and Machine Intelligence, vol. 43, no. 9, pp. 3108-3125, 2020.