PhD Student
Robin
Schirrmeister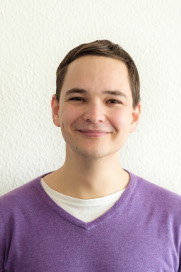 Postal address
Institut für Informatik
Albert-Ludwigs-Universität Freiburg
Sekretariat Hutter/Maschinelles Lernen
Georges-Köhler-Allee 074
79110 Freiburg, Germany
Fax
+49 761 203-74217
Office
Building 74, Room 00-011
Research Interests
Researching machine learning for medicine, in particular:
Deep learning for EEG brain-signal decoding
Model interpretability for scientific discovery
Brain-computer interfaces
Automated (EEG) diagnosis
For more information about me, please see my Google Scholar Page and my CV.
Publications
2020
Understanding Anomaly Detection with Deep Invertible Networks through Hierarchies of Distributions and Features Inproceedings
In: Larochelle, H; Ranzato, M; Hadsell, R; Balcan, M F; Lin, H (Ed.): Advances in Neural Information Processing Systems, pp. 21038–21049, Curran Associates, Inc., 2020.
2018
Training Generative Reversible Networks Inproceedings
In: ICML 2018 workshop on Theoretical Foundations and Applications of Deep Generative Models, 2018.
2017
Deep learning with convolutional neural networks for EEG decoding and visualization Journal Article
In: Human Brain Mapping, vol. 38, pp. 5391–5420, 2017.